organizations would aim to aggressively modernize applications by 2023 around the world
annual infra savings including upto 70% costs on hardware, software, and resources
reduction in application costs
Modernize, Innovate, Thrive – Choose Arka as Your Application Modernization Partner!
Unlock the potential of your applications and drive your business towards greater success with
Arka's Application Modernization services. Some insides how we can transform your legacy applications
into powerful assets for the digital age.
Legacy Application Modernization
See offerings
Application Cloud Migration
See offerings
Application Cloud Migration
Roadmap for implementation of enterprise cloud migration, cloud platform selection, containerization, detailed migration plan, effort estimation, interface handling, management of internal and external dependencies, applications monitoring requirements, storage management, provisioning requirements, and license management.
Portfolio Discovery & Optimization
See offerings
Mainframe Modernization & Migration
See offerings
Application Decommissioning And Archival
See offerings
Total Transformation
See offerings
Total Transformation
The entire application is re-planned, re-engineered, and re-build from scratch using the latest technology and platform. Since the system is powered with modern technology, no hassles to update for many years to come. Total legacy transformation provides you a strong competitive edge and robust future-proof application.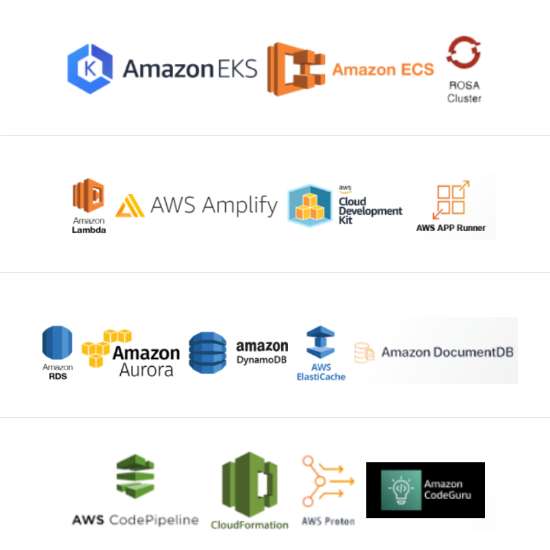 Bridging the Gap: Modernizing Legacy IT Systems for Enterprise Success in the Digital Era
The digital landscape has revolutionized the way businesses operate, offering unprecedented opportunities for growth, efficiency, and innovation. However, many large enterprises find themselves constrained by their legacy IT systems, which have been the backbone of their operations for years.
While these systems hold a wealth of valuable application logic and capabilities, they can often hinder the agility and responsiveness required in today's dynamic environment. As the digital economy continues to evolve, enterprises must find a way to bridge the gap between their time-tested assets and the demands of the modern business landscape.
Modernization advisory
ARKA will guide you on your modernization journey with ideation, pilots and proofs of concept to quickly identify your modernization priorities.
Mainframe modernization
Rapidly migrate mainframe and legacy applications to distributed and cloud environments, using an end-to-end framework for planning and executing successful transformations.
Modernization factory services
Unlock value from your investments through highly efficient methodologies and tools for migration, application transformation, and platform and database modernization.
Rehost
Frequently referred to as the "lift-and-shift" approach, this modernization strategy prioritizes speed by minimizing the need for extensive code modifications. In this method, organizations transfer applications from their original environment and migrate them without significant alterations to their new operating environment.
Replatform
Sitting at the crossroads of rehosting and refactoring, the approach known as replatforming offers a balanced solution. This method involves strategic code modifications to adapt applications for seamless integration with cloud technologies.
Refactor (or repackage)
Refactoring places equal emphasis on productivity and speed. This strategy involves making minimal code adjustments to ensure that applications seamlessly integrate with and maximize the benefits of a cloud-first environment.
Rearchitect
When an organization requires enhanced cloud scalability, rearchitecting emerges as the suitable pathway. Through rearchitecting, applications' functionality and code undergo modifications and extensions to enable more effective scaling within the cloud environment.
Rebuild (or rewrite)
In cases where the goal is to recreate an application using cloud-based solutions, rebuilding often becomes the optimal choice. Although more resource-intensive, this approach becomes necessary when current applications possess restricted functionality or a limited lifespan.
Replace
When an application falls short of addressing current or future business requirements, even after the rebuilding process, the option of replacing it with a pre-built solution might become imperative. While this route can offer expedited outcomes compared to rebuilding, releasing valuable development resources, it comes with its own set of challenges. These challenges include potential disruptions to business processes and constraints on future modernization endeavors.
Accelerated innovation and time to market
When organizations don't have to devote as much time and resources to maintaining apps and infrastructure, they can spend more time innovating. Cloud-based tools and services further help to streamline the development process, resulting in faster time to market.
Security and reliability
With a cloud-first approach, organizations can use built-in updating and security capabilities to help safeguard their workloads. Other built-in features can include task automation for important things like high availability, disaster recovery, backups, and performance monitoring.
Compatibility and agility
The advantage of modernizing apps isn't just that they'll be able to work with the most current technology—they'll keep working even as the technology evolves. This seamlessness allows for quick updates and changes to meet current and future business needs. It can also enable automatic scaling so that apps continue to work well when there are sudden increases in demand—and to instantly reduce costs when there are sudden decreases in demand.
Efficiency
When done thoughtfully, it can be easier to modernize existing apps than to create new ones from scratch. That way, organizations can build on existing investments rather than sink time and money into something new. App modernization also helps to retain many current processes and maintain business continuity compared to plugging completely new apps into existing operations.
Manage applications on IBM Cloud
Manage applications on IBM Cloud and use IBM Cloud Satellite to deploy and run apps consistently across environments.
Adobe Cloud services
Gain flexibility to host, access and leverage customer data in the environment of your choice.
Amazon Web Services cloud services
Owner of antique shop talking with customer in his store.
Hyperscale your journey with Azure
Fast-track your hybrid cloud transformation to Microsoft Azure with security and confidence.
SAP cloud-managed services
Reduce costs and increase agility with cloud-managed services for SAP applications.
Innovative Oracle Cloud services
Optimized managed service for Oracle that embeds innovation through automation.
Ready to Transform Your Business? Get Started Today!
Embrace Cloud Innovation Today! Contact Us for a Consultation