freeing up developers time
reduction in application costs
Elevate Your Business with Arka's Managed Application Services
Arka is proud to offer our cutting-edge Managed Application Services, a
comprehensive solution designed to optimize your applications, enhance operational efficiency,
and elevate your business to new heights.
Power of Managed Applications
See offerings
Power of Managed Applications
With our Managed Application Services, we take the burden of application management off your shoulders, allowing you to focus on your core business activities. Our team of skilled experts takes charge of your applications, ensuring they run seamlessly, securely, and efficiently, while you concentrate on strategic growth initiatives.
Scalability with Ease
See offerings
Scalability with Ease
As your business grows, your application requirements might change. Our Managed Application Services are built with scalability in mind. We have the flexibility to adapt to your evolving needs, seamlessly integrating new functionalities, optimizing performance, and accommodating increased user loads. Our services ensure that your applications scale up effortlessly as your business expands.
Focus on Innovation
See offerings
Focus on Innovation
By offloading the complexities of application management to Arka, you free up valuable resources and time. This empowers your in-house teams to concentrate on innovation and strategic initiatives that drive business growth. Our Managed Application Services act as a catalyst, enabling you to stay ahead of the curve in a rapidly changing technological landscape.
Solutions for Your Unique Needs
See offerings
Solutions for Your Unique Needs
At Arka, we understand that every business has distinct requirements. Our Managed Application Services are not one-size-fits-all; they are tailored to suit your specific needs. Whether you require seamless customer-facing applications, robust internal systems, or a mix of both, our services are designed to align perfectly with your objectives.
Security at the Core
See offerings
Security at the Core
In an era of increasing cybersecurity threats, the security of your applications is paramount. Arka employs robust security measures to safeguard your applications and sensitive data. From regular security audits to proactive threat detection and response, we ensure that your applications are shielded against potential vulnerabilities.
Experience the Arka Advantage
See offerings
Experience the Arka Advantage
Arka's Managed Application Services offer more than just operational excellence – they deliver peace of mind. With our experienced team handling your applications, you can rest assured that your technology is in capable hands, allowing you to concentrate on what you do best: building a successful business.
Reliability Redefined
See offerings
Reliability Redefined
The heart of our Managed Application Services lies in reliability. Our team is dedicated to ensuring your applications are always available and performing optimally. We proactively monitor, manage, and maintain your applications, identifying and addressing potential issues before they impact your business. With Arka at your side, downtime becomes a thing of the past.
Strategic Partnership
See offerings
Strategic Partnership
Beyond simply managing applications, we aim to become your strategic partner for technological success. Our team collaborates closely with your organization to understand your goals, challenges, and opportunities. We provide valuable insights, offer recommendations for improvement, and align our services with your long-term vision.
Automation and industrialized delivery
See offerings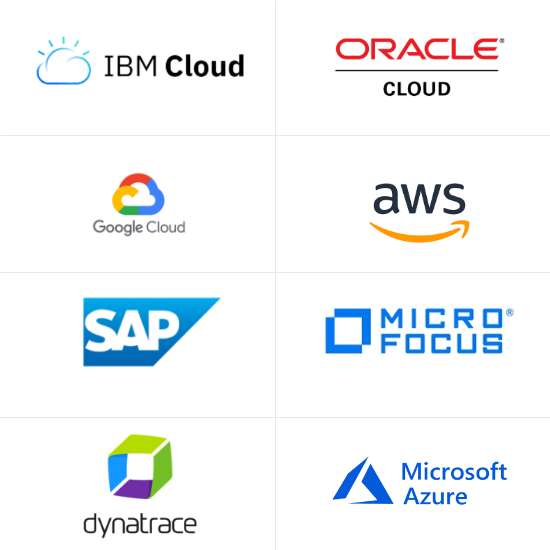 Hyperautomated integrated operations to gain operational efficiencies
Operational efficiencies and gains are achieved by deploying our Application Service Automation for real-time monitoring, automation resolution, robotics, intelligent dashboards and continuous innovation. Meantime resolution and faster release of new features is significantly improved with our hyperautomated integrated operations.
Our customers realize up to 30% savings from their current applications management spend and a 50% increase in speed. They are able to release new features faster, and significantly improve their customers' experience and operational efficiencies.
Custom and data-managed services
Reduce your total cost of ownership and lower maintenance of applications and data, managing custom apps on cloud by leveraging capabilities in intelligent automation, self-healing, DevSecOps, platform engineering and SRE.
Enterprise application management services
ARKA Consulting helps clients efficiently manage their enterprise applications by leveraging our proven capabilities in automation, mining, Finops and Garage, as well as our top-tier partnership status.
Platform services
ARKA Consulting provides clients with specialized services for increased security, efficiency and visibility such as DevSecOps, automation, quality engineering, platform engineering and service management.
Intelligent automation
Leverage analytics and artificial intelligence, Lean processes and leading automation capabilities to produce greater insight, speed and efficiency — and deliver better business outcomes.
Drive continuous cloud modernization
As a top-tier partner of AWS Cloud, Microsoft Azure, Google Cloud and IBM Cloud, we help migrate, build and manage each of your applications to your platform of choice.
Reduce operational costs
Our management services deliver operational efficiencies that lower costs and implement intelligent business processes by integrating data, AI and advanced automation.
Enhance visibility, security and resiliency
Our integrated multicloud management platform offers a single-pane view, providing end-to-end visibility in the hybrid environment for better control over your business processes.
60%
Up to 60% reduction in unplanned downtime: When app quality increases there is smoother performance and less downtime for users.
80%
Up to 80% of digital workers in steady state, freeing up developer time to create new features that serve users to be released continuously
5x
improved service agility: This, combined with lower risk of deployment, helps you affect changes more efficiently, allowing you to capitalize on market trends and stay ahead of the curve
Manage applications on IBM Cloud
Manage applications on IBM Cloud and use IBM Cloud Satellite to deploy and run apps consistently across environments.
Adobe Cloud services
Gain flexibility to host, access and leverage customer data in the environment of your choice.
Amazon Web Services cloud services
Owner of antique shop talking with customer in his store.
Hyperscale your journey with Azure
Fast-track your hybrid cloud transformation to Microsoft Azure with security and confidence.
SAP cloud-managed services
Reduce costs and increase agility with cloud-managed services for SAP applications.
Innovative Oracle Cloud services
Optimized managed service for Oracle that embeds innovation through automation.
Ready to Transform Your Business? Get Started Today!
Embrace Cloud Innovation Today! Contact Us for a Consultation