Transforming the Retail Customer Experience
Transformations within the retail landscape are advancing at an unprecedented and unstoppable pace.
In the BTI 2023 Retail chapter, the survey gathered insights from 132 business transformation leaders in the retail sector. The facts are very clear — retailers are struggling to meet digital transformation targets due to skills shortages, wage pressure, and cost inflation.
The retail industry is undergoing a profound transformation. The rapid advancement of technology, evolving customer expectations, and the rise of digital companies are causing widespread disruption. It's evident that retail is on the cusp of significant change, with a multitude of new products, markets, and customer segments emerging, and the continuous expansion of sales and marketing channels, including mobile and social commerce.
To stay competitive, the sector must refocus on digital strategies such as replacing legacy systems, embracing automation, and reconsidering omnichannel approaches. In addition, retailers need to address sustainability and Environmental, Social, and Governance (ESG) issues driven by consumer and regulatory pressure.
The main focus areas for the next one-to-two years must include improving the customer experience and adopting sustainability measures. Cybersecurity and digital strategy are also key technology areas.
Despite challenges in meeting digital transformation goals, retailers are less likely to report issues with legacy systems compared to the previous year. However, like so many others, the retail sector is grappling with talent shortages and is increasingly interested in hiring from diverse backgrounds.
Retailers must adapt to heightened customer experience expectations and prioritise sustainable business practices.
On-demand consumer insights
We delve deep to uncover valuable insights into the most critical aspects: identifying the drivers of category growth, pinpointing spending trends, and forecasting future behaviors. Our insights offer a granular view, allowing us to provide data on geographical, demographic, and sub-industry levels. This comprehensive approach empowers our clients to swiftly translate these insights into actionable strategies.
Accelerating paths to growth
Our mission is to assist clients in harnessing the complete spectrum of growth opportunities. This includes expanding their core business, pioneering innovations in adjacent areas, and catalyzing the emergence of breakthrough ventures. We specialize in developing the necessary capabilities and fostering ecosystems that drive sustained and profitable growth, all at an accelerated pace.
Maximizing revenue potential
We collaborate closely with retailers to elevate their commercial offerings, aligning them with the demands of today's omnichannel landscape. Utilizing advanced analytics, we conceptualize and execute comprehensive programs that span merchandizing, pricing strategies, promotional campaigns, assortment planning, positioning, and product branding. Our aim is to empower retailers to thrive in this dynamic retail environment.
Enhance the consumer experience
We empower retailers to provide tailored and frictionless omnichannel experiences. Collaboratively, we strategize, construct, and expand both the digital and physical infrastructure necessary to connect with consumers wherever they venture, whether it's in physical stores, online marketplaces, through live commerce, or even in the emerging world of the Metaverse.
We're combining technology with a personalized approach to provide customer-centric experiences.
The time has come for a new culture, one that constantly renews itself. By leveraging the appropriate strategy, data, and a high degree of adaptability, every retailer can reset, reemerge stronger, and expand. In conjunction with purpose-driven initiatives aligned with environmental, social, and governance (ESG) principles and contemporary digital technologies like cloud computing, retailers must emphasize six critical imperatives for growth: consumer offerings, channels, fulfillment, sourcing, talent, and data. This represents a pivotal moment of reckoning and opportunity for the retail industry.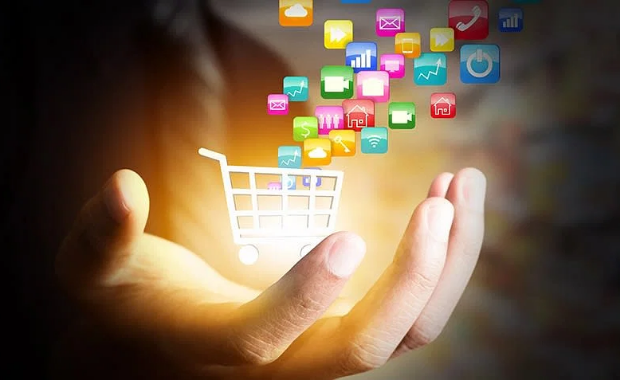 Make operations leaner, faster, and greener
We engage in partnerships with retailers to embed sustainability and profitability into every facet of their operations, spanning from global supply chains to local store-level activities. Our approach is underpinned by advanced analytics and AI, which enable data-driven decision-making and sustainable practices throughout the retail ecosystem.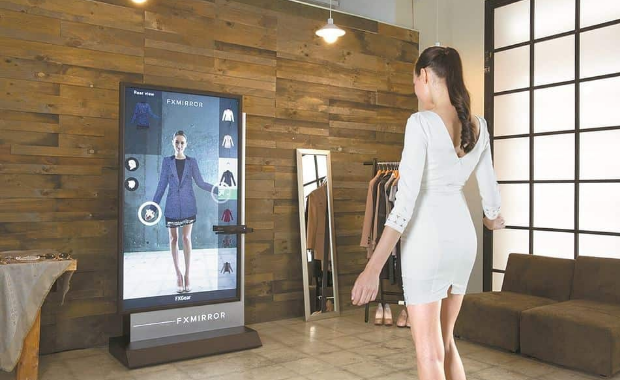 Foster organizational agility to fortify business resilience.
We revolutionize organizational models to address the challenges posed by digitization, sustainability, and the "Great Attrition." Our collaborative efforts focus on cultivating essential new skills, streamlining organizational structures, and cultivating work environments that not only draw in but also retain top-tier talent.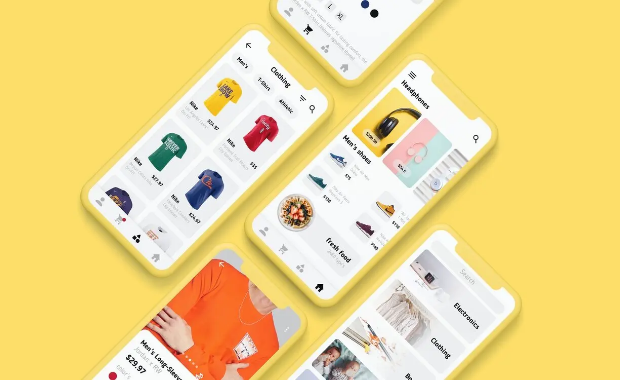 Enterprise-wide Digital Transformation
The current situation of the retail sector can be described as a kind of shock paralysis, which, however, also offers an opportunity for creativity and progress. To meet the needs of today's society, retailers should take advantage of the 
numerous digital opportunities 
available to them through technological innovation. Zebra Technologies' Retail Shopper Report 2023 clearly shows that change is needed.
How ARKA Ensures the Delivery of Exceptional and Seamless Customer Experiences
The retail sector offers immense potential for digital transformation, where digital companies outperform others in terms of revenue growth, operating profit, and return on shareholder value. Their success hinges on their capability to provide impactful customer experiences, create innovative and interconnected digital solutions, and continually refine their operations.
Captivating customers at every stage of their decision-making journey.
We empower retailers to thrive in the digital age by crafting robust retail strategies, establishing comprehensive omni-channel capabilities, and deriving valuable customer insights through advanced analytics, driving profitability.
Fashion
Fashion and apparel represent one of the most rapidly expanding categories for both online and contemporary retailers in India. We collaborate with clients operating in Western wear, Ethnic wear, Sportswear, Innerwear, and Accessories. Through the utilization of customer analytics, we aid in aligning your product portfolio with customer preferences, crafting impactful promotions, and ensuring competitive pricing strategies.
Home
Expenditure on home-related products in India is experiencing rapid growth, propelled by improving living standards and increasing consumer awareness. We partner with retailers specializing in home furnishings, bath, and kitchen products, assisting them in excelling within this high-involvement category's unique buying process. We harness the potential of cutting-edge digital technologies to influence and facilitate customer evaluation and decision-making processes.
Luxury
The worldwide luxury market has expanded in tandem with the rise of high-income households. Nevertheless, numerous brands have encountered challenges in catering to the distinctive tastes and preferences of discerning Indian consumers. We specialize in assisting luxury retailers across diverse categories such as fashion, jewelry, and home, enabling them to craft a captivating value proposition for this sophisticated segment and provide the exceptional experiences that are anticipated and demanded.
Malls
After experiencing rapid growth, the mall industry is now entering a phase of consolidation and maturation as it adapts to the challenges presented by e-commerce and evolving consumer expectations. Our specialization lies in helping leading mall companies gain a profound understanding of both brands and shoppers. We work alongside them to craft unique physical and digital experiences and enhance their marketing strategies, ensuring effective engagement with their target audience.
We revolutionize the production process of your sales communications, significantly enhancing its efficiency!
As experts in the retail sector, we tailor technological solutions to align with your specific requirements, enabling the creation of personalized, large-scale commercial offerings. We streamline and digitize your business processes, accelerating your transformation and bolstering your profitability.
Digital and Analytics
Digital & Analytics services assist in designing and constructing crucial platform components for customers' Digital-Technology Footprint, powering their digital transformation endeavors.
Application Services
Applications business encompasses 11 integrated horizontal capabilities, providing clients with a full lifecycle of systems integration consulting services. This ensures a unified approach to crafting tailored solutions for their business requirements.
Infrastructure Services
Infrastructure Management Services are distinguished by impressive credentials in the IT vendor landscape. A track record of executing complex global IT transformation projects and efficiently managing IT services for over 300 leading companies globally.
Engineering and R&D Services
Recognized as one of the world's top and fastest-growing global engineering services providers. Expertise ranges from product blueprinting to support, encompassing software, hardware, and mechanical solutions, serving a significant portion of the top 100 R&D engineering companies globally.
Digital Process Operations
In the field of Digital Process Operations (DPO), the organization is redefining the role of technology. Instead of merely driving marginal efficiency, technology is positioned as an enabler of digital innovation, fueling business performance and helping businesses adapt to the changing industry landscape.
Ready to Transform Your Business? Get Started Today!
Embrace Cloud Innovation Today! Contact Us for a Consultation