Mobile App
Development
App Development Solutions for Your Business.
We specialize in the design and development
of mobile applications, delivering cutting-edge
experiences for the future.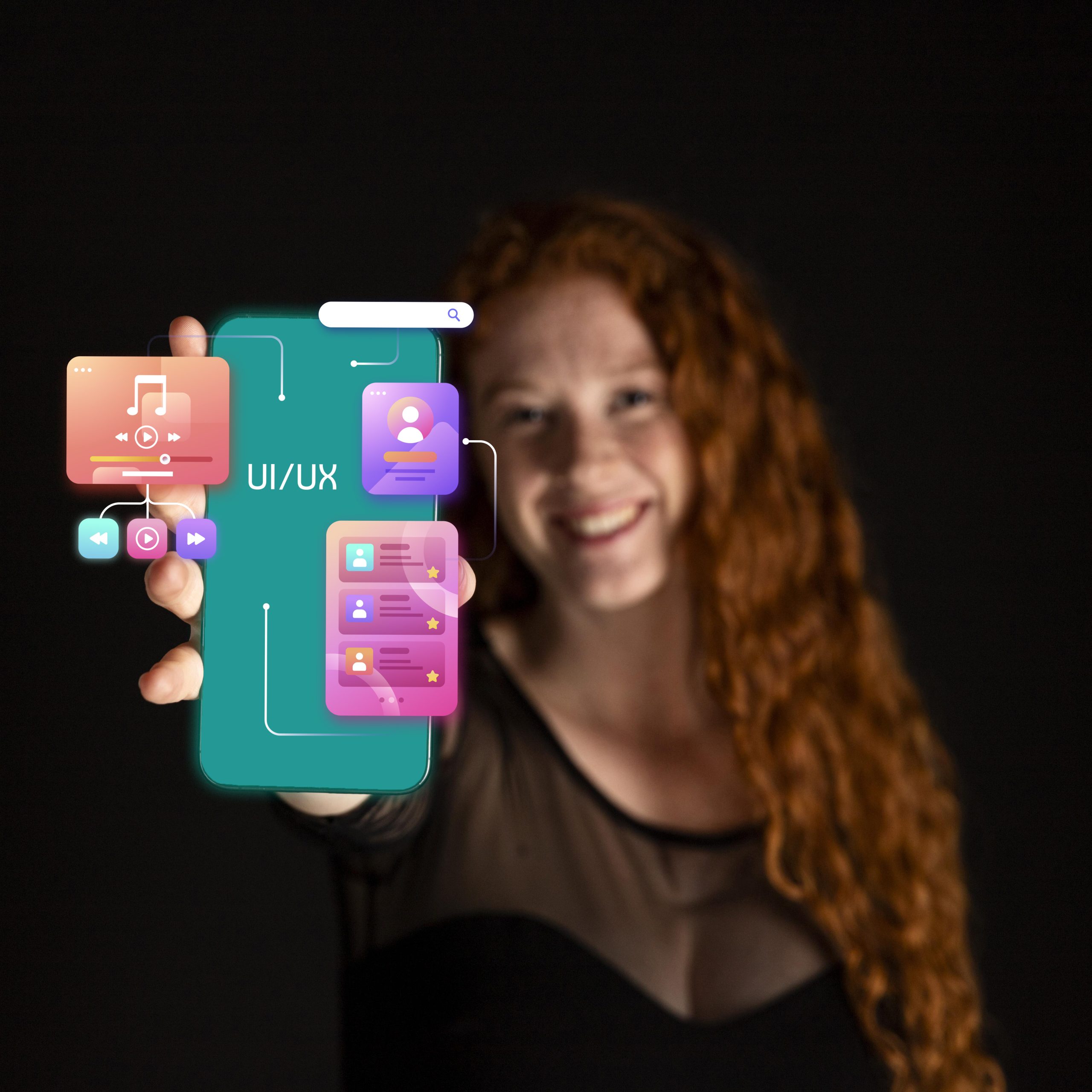 Arka Mobile Development Service
Mobile development services encompass a range of activities and expertise aimed at creating, optimizing, and maintaining mobile applications for various platforms, such as iOS and Android. Here are some key aspects of what mobile development services typically entail:
App Development: This is the core service, involving the creation of mobile applications from concept to deployment. Mobile app developers use programming languages like Swift (iOS) and Kotlin or Java (Android) to build native apps, or they may use cross-platform development frameworks like React Native, Flutter, or Xamarin to develop apps that work on multiple platforms.
UI/UX Design: Mobile development services often include user interface (UI) and user experience (UX) design to ensure the app is visually appealing, user-friendly, and intuitive.
Backend Development: Mobile apps often require server-side components to handle data storage, authentication, and communication with external services. Backend developers create and maintain the server-side infrastructure that supports the app.
The Mobile App Development Process We Follow
At Arka, our primary focus is on crafting outstanding mobile solutions that combine superior coding with well-structured system architecture. Through these products, we are dedicated to helping our clients achieve superior outcomes, offering cost-effective services that deliver tangible and impactful results.
Mobile Application Development Services
Arka offers support at various development stages and delivers comprehensive end-to-end mobile app solutions. Our mobile app development services encompass:

Product design
We perform market analysis and evaluate your brand identity to pinpoint and enhance your competitive advantage.

Mobile app development
Our Team build and deploy high-performing mobile apps that are fast and stable. With over 400+ successful projects.

Mobile app consulting
We provide guidance in refining app concepts, offer insights on platform and device compatibility,

Web development
Arka is ready to complement your mobile app with a web app, web portal, online store or SaaS.

Mobile app design
Our Team create elegant and user-friendly interfaces that drive conversions, foster engagement, seamless adoption.

Maintenance and support
Arka provides post-launch support encompassing L1–L3 support, compliance, security, performance and management.
Why Choose Arka
At Arka, our core focus revolves around the creation of premium mobile solutions characterized by exceptional coding and streamlined system architecture. Our aim is to empower our clients with enhanced outcomes through cost-effective services.
Competitive Rates for Outstanding Mobile App Development
Arka is headquartered in New Delhi, India, and our team operates within the same IST (Indian Standard Time) time zone. This geographical proximity enables us to consistently deliver top-quality mobile apps at competitive rates. Our team is readily available for project meetings and standup calls, ensuring smooth communication and seamless collaboration.
Start to end Mobile App Development Services Company
We specialize in crafting both native and hybrid applications that prioritize speed, performance, and responsiveness. Through the development of such applications, we successfully streamline and optimize internal business operations, ultimately resulting in enhanced productivity for enterprises.
Simplified Processes and Complete Automation
Having accomplished more than 150 successful projects, Arka has offered its expertise to enterprises, mid-size companies, startups, and entrepreneurs. Utilizing product management tools like Jira and Slack, our team places a strong emphasis on automation to elevate efficiency and productivity throughout our development procedures.
Frequently Asked Questions (FAQ)
What Platforms Do You Develop Apps for?
Our Mobile App Development Service caters to both Android and iOS platforms, providing Native Android App Development utilizing Java or Kotlin, Native iOS App Development using SwiftUI, and Cross-Platform Development leveraging frameworks such as React Native and Flutter.
Can You Convert My Website into a Mobile App?
Yes,We provide services to transform your website into a mobile app, replicating its functionality and user experience to ensure a seamless transition while harnessing the capabilities of mobile devices.
Can I Get Ongoing Support and Maintenance for my Mobile App?
Yes,Our dedicated support team offers continuous maintenance and updates for your app after its launch, guaranteeing security, compatibility, and alignment with the latest Android and iOS versions. They remain accessible to address any inquiries or concerns you may have.
I run a startup and need to launch a mobile app. What cost range can I expect?
We cannot provide an exact cost, as it depends on the app's specific features and the technologies chosen for its development. However, we can provide rough estimates.
How do you ensure the security of mobile apps?
We prioritize security throughout the development process by implementing industry-standard practices such as data encryption, secure authentication, and regular security assessments. We also keep apps updated to address known vulnerabilities.